Audio tailored to your auditorium
✔ From cost-effective speakers to the most advanced sound systems
✔ Our audio experts guarantee a sublime sound experience in your auditorium
✔ Control your entire audio system centrally via our own LIVIAU platform or touchscreen application
✔ Professional configuration & adjustment of your system for beautifully warm and full sound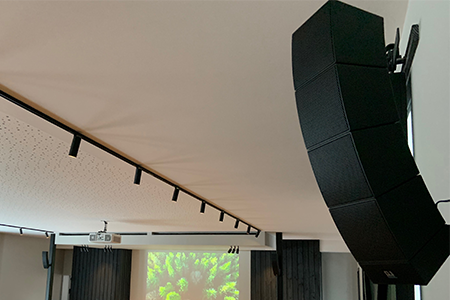 Acoustic analysis of your auditorium
Audio is a fundamental pillar of the funeral experience. The appropriate music through the right speakers adds an extra dimension to the ceremony. The APEX team has extensive experience of finding the right solution for every auditorium, regardless of layout or size.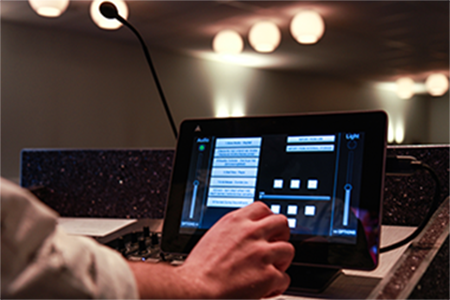 Images that tell a story
APEX's all-in-one LIVIAU system is much more than just an audio-visual installation. We can also help you to present pictures in combination with the right music and mood lighting. Thanks to our simple and integrated system, you can quickly create a beautiful funeral service with the help of some purpose-built templates, saving you a lot of precious time and effort.
✔ Apex is the AV specialist for funeral centers & crematoriums
✔ We offer 24/7 technical support
✔ Our systems are reliable and affordable
✔ We offer extensive training and support